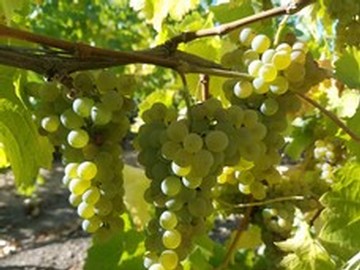 Our Sauvignon Blanc is from the Stanley Ranch in Carneros AVA of Napa Valley. It is grown on clay silt soils with a cool overcoat for most of the season. The result is bright citrus flavors without high alcohol.
Grown on 101-14 rootstock, 5x7 cane pruned, Wente clone of Sauvignon Blanc. The key to great Sauvignon Blanc is protecting the fragile skins from over exposure to sun (sunburn), humidity/ botrytis rots / molds while maintaining its freedom to develop those vibrant flavors! Our farming phlisophy is intense focus on cluster integrity, perfect dappled light and always with organic products.
Please click on wine bottle photo below for more information.